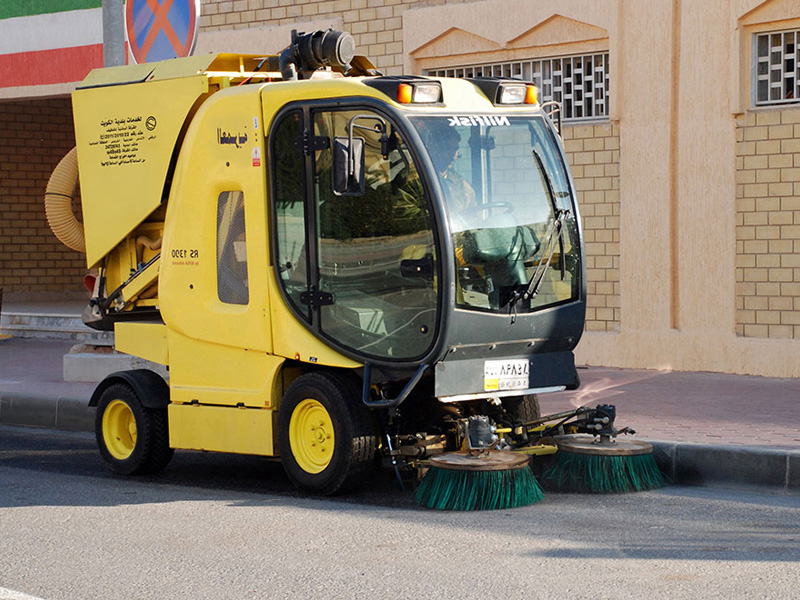 City Cleaning, Waste Collection and Disposal
City Cleaning for Kuwait Municipality has been our forte since inception in 1979. Our professional team and the 'state of the art' fleet of sophisticated machineries make us the market leaders in the chosen business.
We operate a modern fleet of reputed brands to comply with contractual obligations. Our refuse compactors and mechanical sweepers are supported by load carriers and loading machineries for handling heavier or over size waste materials.
Large number of refuse compactors, Towed and Self Propelled Street Sweepers, Cranes, Bull Dozers, Front End Loaders, Motor Graders, Trucks and Trailers of various capacities add to our strength and edge us ahead of competitors.

Since 1982, till now NCC is continuously engaged with the Municipality of Kuwait for City Cleaning. During this term, NCC also handling the waste dumping landfills in different parts of Kuwait. Continuously working with the Kuwait Municipality for city cleaning and averaging a major share level of the cleaning contracts.