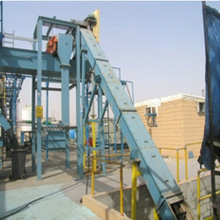 Electrochemical has recently been applied to fields of contaminated soil. Because fairly new, electrochemical can reduce the level of TPH and heavy metals drastically to non detectable limits. It is also applicable wherever excavation is not permitted. It works on the principle of cathode/anode positive & negative charges get attracted to the cathodes & anodes.
First, Boreholes are constructed for soil survey. Second, cathodes & anodes are inserted into the boreholes liquid solution is added to each borehole; finally CDC current will run through the network to decontaminate the soil. This technology is also applicable for:
Heavy Metals & mercury at sea shores.
Decontamination of sea ports.
Decontamination under & around plants.
Decontamination under buildings.