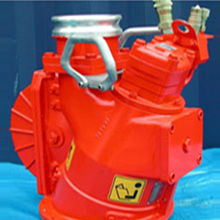 For decades, API separators at refineries have been accepted world wide as a primary mechanism for top oil layer collection.
NCC utilizes disc type skimmer where the oil is attracted to the rotating aluminium disks & pumped out to storage tanks. Skimmers are also used for oil spills. Aluminium disc type skimmers are very effective in oil collection. The capacity of oil skimmers depends on the numbers of discs attached to the skimmer. NCC uses skimmers that operate on hydraulic pressure to prevent any chance of spark risk.
Features:
• Low cost.
• Low maintenance.
• Continuous Operation
• 100% safe.